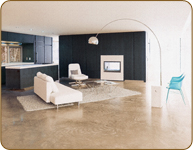 Mission Statement: When it comes to flooring and countertops a beautiful home is ASSURED.

Assured Flooring & Countertops is a family owned and operated business established in 2004 that offers friendly service, creative vision, and years of experience. We take pride in our products and services and offer the absolute best quality, service, and selection of products. We understand that the home is a place of comfort, a place to be proud of, a place where you can relax and make wonderful memories. We are committed to serving your family and guarantee you will love your new space.

You can visit us at either of our two Baton Rouge locations. We offer a large selection of granite slabs and other materials in stock at our Siegen lane warehouse, and hope to see you soon!